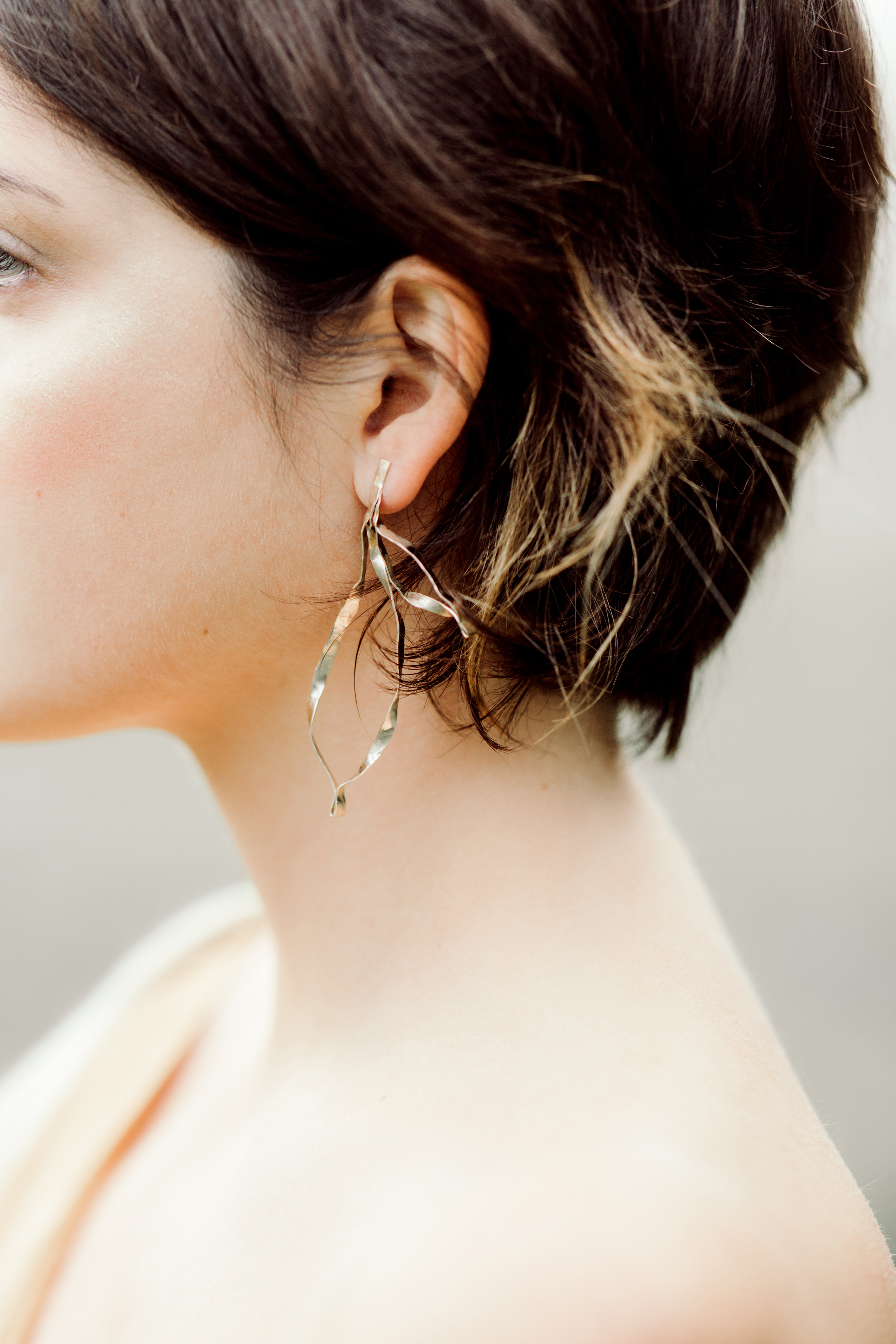 DAFNE EARRINGS
DETAILS
Handmade
Size: appr 7cm x 5.5cm

DESCRIPTION
The organic and beautiful shape of two leaves have been reinterpreted in this piece like an abstract silhouette.

Just like the Zefiro earrings, the surface is slighlty textured and the contour of the leaves is underlined by a stronger polish.

These earrings are extremely delicate and light in weight, which makes them the most comfortable statement earrings.

This piece won a A' Design Award in 2018, and represents the starting point of this brand.
You might also like: