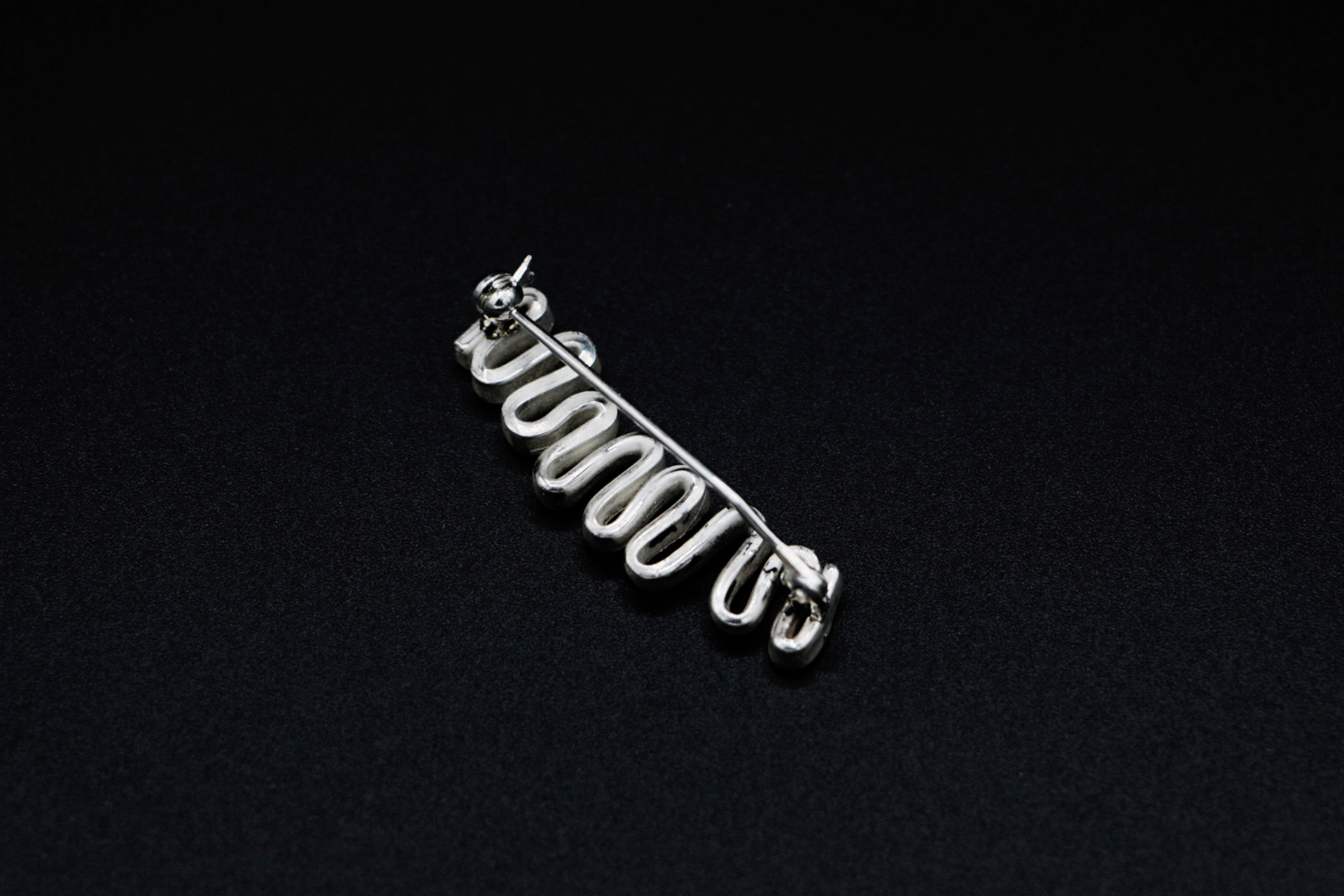 ARPA BROOCH
DETAILS
Lost wax casting - Hand finishing
Size: appr 6cm x 2cm


DESCRIPTION
Realized as a unique piece of metal folded tighter and looser, the pieces from the Arpa series wrap themselves gently around the body.

Durable and unique, this brooch can complete any statement look, as well as be worn on an everyday basis.

It is a unique accessory to wear on a dress, shirt, scarf or on your white T. The finish is rather opaque with the exception of the polished contour of the waves.
You might also like: